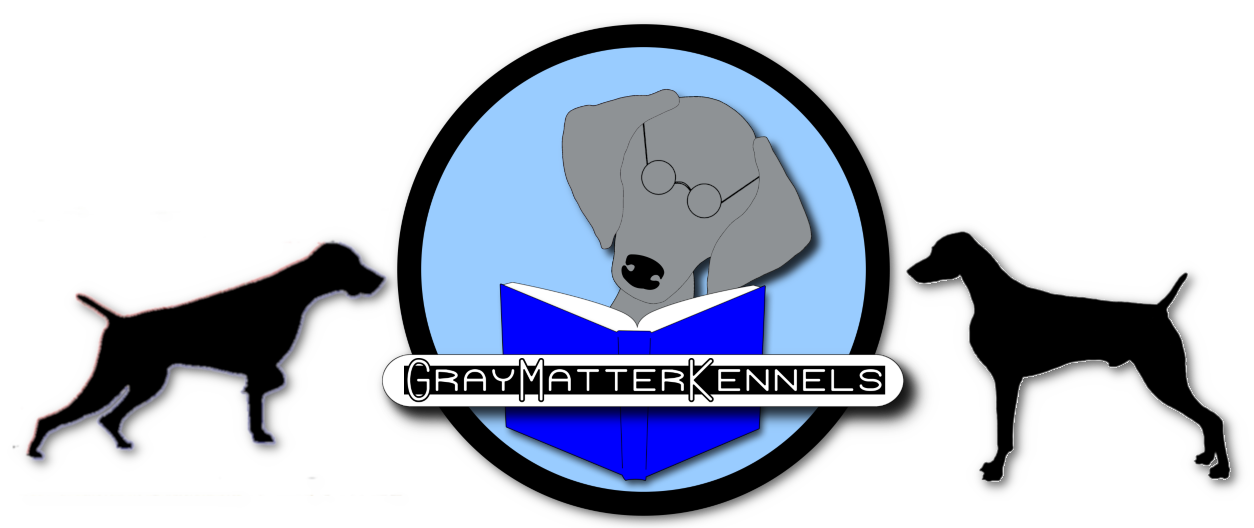 Thank you for visiting the GrayMatterKennels.com website!
We have been involved with Weimaraners for over 30 years and are absolutely in love with the breed.  Together with close friends, also in the Atlanta area and Weimaraner breeders, we bring a half century of experience in Weimaraners to the breeding process.
At Gray Matter Kennels, we breed for health, conformation, and versatility, focusing on the betterment of the breed.  All of our puppies are raised in our home with lots of love and attention.  They are socialized extensively and stimulated to ensure solid neurological development.  All of the dogs we breed are OFA hip and elbow tested and are found to be free of dysplasia.
We never sell our puppies to pet stores or puppy mills.  Our contract stipulates too, that our puppies are never to be turned over to rescue or a shelter, but are to be returned to us, in the event the buyer is no longer able to care for the dog.
Weimaraners are wonderful pets but need a "job" to truly be a well rounded, happy pet.  Weims need rules and guidelines that need to be enforced at all times.  We strongly recommend you research the breed before you decide to get one.
Once you've done your research and you think a Weimaraner is right for you, please contact us to be put on the waiting list.  If we don't have any puppies available we can probably direct you to a good breeder that does.